Gorge Clooney & uccelli "K2EP"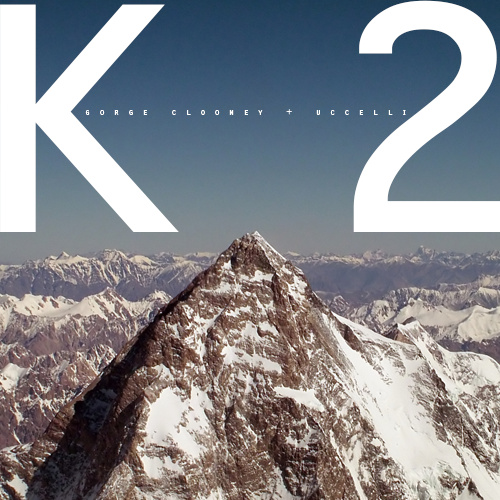 都市伝説としてのGorge。
アメリカ在住Gorge Clooney氏と日本のネットレーベルanan.si主催uccelli氏とのツルベEP、2012年が終わるその日にリリースされるこのEPは、そんな言葉をまさに体言する内容に仕上がった。
この音楽を形容する言葉はすべて陳腐だ。ストイックであり、雑食であり、おもちゃ箱をひっくり返したかようであり、ダンサブルであり、浮遊感があり、グリッチであり、感動的であり、無感情であり、ノイジーであり、そして結局のところ、そんな形容詞に何の意味もない。
K2とは何か。それは世界第二の標高を誇る山であり、登頂難易度は世界第一言われる山のピークであり、またはカトちゃんケンちゃんであるかもしれない。
ただタムの音がひたすらGorgeであることを証明するかのように鳴り続ける。
そしてGorgeであるかどうかすら無関心に音は鳴り続ける。
少なくとも、2012年12月31日、音楽はここまできた。
それにGorgeという名を冠していることの意味は、これから問われるであろう。
Happy New Year!
---
Gorge Clooney – Harder They Gorge
uccelli – Thunderbird Gorge
Gorge Clooney – Planet Of The Gorge
uccelli – Spinning Gorge
Gorge Clooney – Vengence Is Gorge
uceelli – Setting Sun Gorge
---
http://out.gorge.in/album/k2ep
name your price
released 31 December 2012
Gorge Clooney:
http://www.oip-label.com/
uccelli:
https://anansi.bandcamp.com/
cover image designed by uccelli
dedicated to Cha Kato and Ken Shimura.
released under Gorge Public License.